[EXTRA THICK STEEL] 20T Heavy Duty Shop Press 30-950mm Floor Manual Hydraulic Jack 20 Tons Tan Workshop Lever Machine
November 21, 2022

*** Important Note: ***
Please place ONE UNIT of this item per order only and ONE BULKY ITEM can be placed in an order.
Do not combine order due to overweight problem.
If you want to order more than ONE, please split into another orders. Thank you.
Sila letak SATU UNIT item ini setiap pesanan sahaja dan hanya SATU BARANG BESAR boleh dibuat dalam setiap pesanan.
Jangan gabungkan pesanan kerana masalah berat badan berlebihan.
Jika anda ingin menempah lebih daripada SATU, sila bahagikan kepada pesanan lain. Terima kasih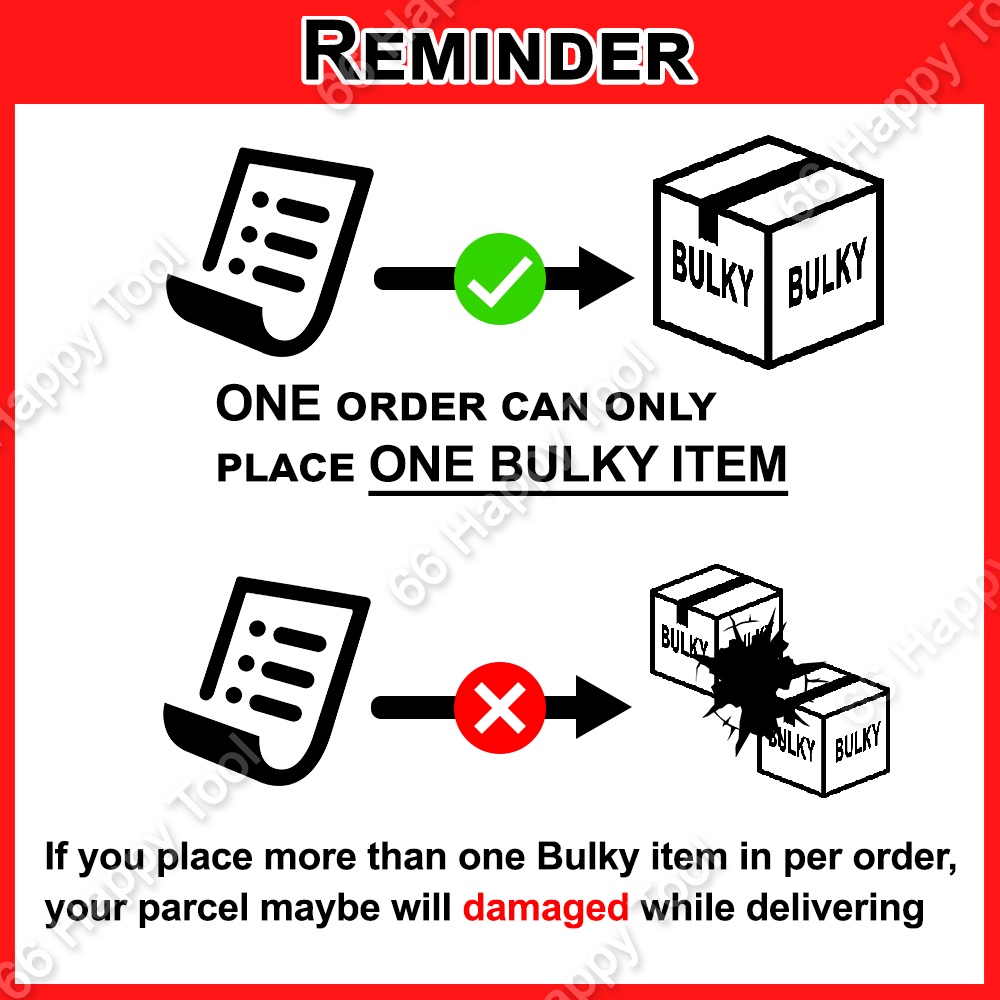 20 TON HYDRAULIC SHOP PRESS
FUNCTION:
A Hydraulic Press is a machine press using a hydraulic cylinder to generate a compressive force. It uses the hydraulic equivalent of a mechanical lever
FEATURES:
Bolted adjustable cross beams easily raise and lower for an ideal working distance.
The tables can be quickly adjusted for height and each includes table plates.
Spring Return Ram Speed up your work.
Shop Press can be excellent used to install or remove bearings, gears, U-joints, or straightening or bending jobs.
SPECIFICATION:
Capacity: 20T
Height of Shop press: 1420mm
Working range:30-950mm
Width: 580mm
Base width: 500mm
| | |
| --- | --- |
| Weight | 52 kg |
| Dimensions | 25 × 145 × 15 cm |